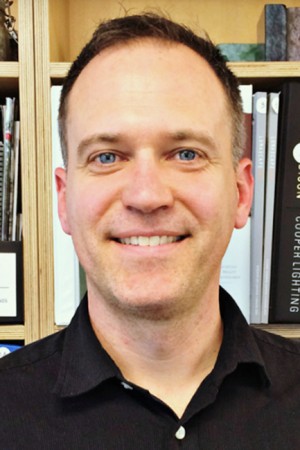 On March 31st, 2016 Nathan Brightbill suffered an unexpected heart attack that cut his life short, leaving a hole in the hearts of all those who loved him. He was born January 1, 1976 in Indiana, but grew up in Tonasket, Washington.
Nathan was a wonderful friend, husband, father, and son. He is survived by his wife and best friend of 14 years Leah, his two sons Rylan and Levi, his parents Sandy and Jerry Brightbill, his brother John and wife Gail, his in-laws Gary and Carol Briney, his siblings-in-law (Erin, Joe and wife Jennifer), and many other aunts, uncles, cousins, in-laws and close friends.
Nathan was a runner, explorer, musician, gardener, writer, and landscape architect – with a laugh you could recognize anywhere and a shoulder that was always there to lean on.
Nathan met Leah at Whitman College and then reconnected while living in Portland after graduation. From backpacking excursions, to simultaneous master degrees, to raising two rambunctious boys, they gave each other the strength to jump into life with abandon – savoring the joy that followed and trusting that they could weather whatever lay ahead together.
Nathan earned an undergraduate degree from Whitman (1998), a master of science in Community Development (2004), and a master of Landscape Architecture at the University of Washington (2007). He grew up in a small, tight-knit community in Tonasket and his work was influenced strongly by his belief that connections between people are strengthened when their experiences and interactions unfold in places that are poetic and crafted in an understanding of history and narrative.
Nathan had many accomplishments, but by far his proudest moments occurred as a father to his two young sons, Rylan (2.5 yrs) and Levi (1yr). He reveled in every milestone – from Rylan learning to bat and run the bases to Levi tasting his first bite of birthday cake. He marveled at fatherhood.
Leah, Rylan, and Levi will forever be grateful for the joy they experienced with Nathan and the life they built together. He will be loved and missed every day.
A memorial will be held in Seattle on May 14, 2016. Information can be found at http://www.welovenathanbrightbill.com.